Join Our Arts Family!!
*Tuition Scholarships Available*
Click the link to register and email the form to us @ sisforthearts@aol.com (email button below)

Summer Session Registration Form:

Fall 2018/19 Registration form:

SUMMER SESSION
4 week summer session:
June 18 - July 12th
Class offerings:
​Intro to Dance (4-8 year olds)
​Theatre 1 (6-10 year olds)
Music Exploration (4 - 8 year olds)
Youth Ballet Summer Intensive (11- adult years old)
Private Voice Lessons (11-adult)

Check it out!
Youth Production Opportunity with our sister company, The Drama Studio and Directed by Miss Debbie!

The audition is for role casting purposes. All children who attend the audition will be cast in the show provided they meet the age requirement and are available for all of the limited rehearsals in July.​

​

For more info: Download the notice or click the link below or

www.thedramastudio.net

---
---
This is who we are PROUD to be!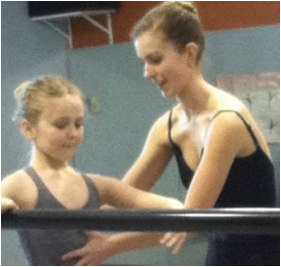 We are a performing arts preparatory school focused on the artistic and technical integrity of the performing arts and dedicated to preparing our students for a professional arts career as well as enriching students who wish to study the arts simply for enjoyment. We do not participate in competitions or have teams. We have an university conservatory style of programming and instruction.
We believe strongly in the ability to teach with an innovative, compassionate and concerned approach. Our number one objective is to maintain a positive environment where students are encouraged to grow as unique individuals while self esteem is nurtured and confidence is strengthened.
We are friendly, approachable and welcoming to our students and their parents, siblings and extended family members.
We offer small class sizes giving students more personal attention and a 6800 square foot state of the art facility with professional floating dance floors which absorb shock and drastically reduce the risk of injury as well as our own in house theatre, The St. Genesius Theatre, home of the semi professional theatre; The Drama Studio.
www.TheDramaStudio.net
Our Mission Statement:
To implement a positive, innovative and compassionate educational approach. Giving all of our students the highest quality training possible. We strive to build confidence, nurture positive self esteem and empower each student to reach their full potential. Our overriding goal is to aid our students in the enjoyment and appreciation of all of the performing art forms. We believe in the unique gifts of every student and encourage each one to embrace their special talents as professional artists, patrons of the arts and well rounded, cultured individuals.
EVERY STUDENT IS A GIFT!
​
---