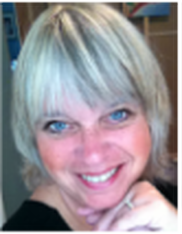 Debra Rice Endris, Artistic Director, Dance, Drama
BA Dance, Butler University

As a youth, Debbie trained with the Louisville Ballet's professional preparatory program and then went on to pursue her dance degree with the highly regarded Butler University and Butler Ballet Company. She has been a professional choreographer and director for over 30 years and is an accomplished playwright with more than 25 original Ballets and Plays as well as a freelance writer. Debbie is the acting and founding artistic director of the a semi professional theatre company: The Drama Studio. She has served as a member of the CLT board of directors as well as directed many shows for them, including developing the summer children's show. In 2006, Debbie received National recognition when she was invited into Who's Who of Executives and Professionals and again in 2007 with the Cambridge Who's Who. She has been awarded numerous grants for arts education outreach programs and a featured guest on arts radio and in Dance Magazine. Debbie studied with such dance greats as: Anna Paskevska, Bud Kerwin, Peggy Dorsey, Karl Kaufman and William Glen.
---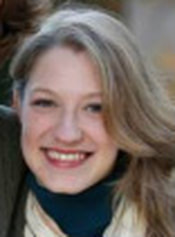 Erin Hoover Bready, Dance
BA Dance: Ballet Concentration, Belhaven University

Erin began dancing with Southern Indiana School for the Arts at the age of 10 and is an alumnae of the SISA Youth Ballet. Her love of dance led her to earn a Bachelor of Arts degree in Dance from Belhaven University, where she studied with dance professionals Ravenna Tucker, Caleb Mitchell, Cynthia Newland, and Emily Wright. She has performed the choreography of Frederick Ashton, Emily Wright, and Krista Bower, among others. Erin is an active participant in Moving Collective, a performance-driven group of modern dancers in the Louisville area.
---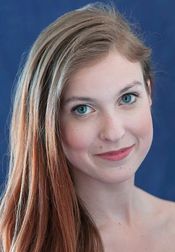 Chelsea Endris, Dance
BFA Ballet, Point Park University
Chelsea is
an SISA dance, drama and music Alumnae and earned her BFA in Dance with a Ballet Concentration from Point Park University in Pittsburgh. She is currently a trainee with the Manassas Ballet Theatre in Virginia and has also danced professionally with the Montgomery Ballet in Alabama. While at SISA, she was a principal dancer as well as served as Ballet Mistress for the Youth Ballet Company and Assistant Teacher. She has attended summer intensives at American Ballet Theatre (ABT), Indiana University and The Interlochen School. Chelsea is also a founding member of The Drama Studio Resident Company. She has performed with the Friends Ballet in Wichita and featured in choreography by Anthony Tudor, Susan Stowe, Septem Weber, Stan Rogers,
Dominic Walsh, James Wallace and Nick Blaylock. Chelsea was also a featured dancer in the July 2015 issue of Dance Magazine.
---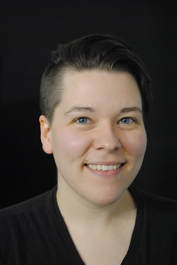 Grace Robertson, Music/Vocal, Drama
BA Music, University of Louisville

An alumnae of SISA's theatre and voice programs, Grace Robertson is an accomplished vocalist with an incredible 4 octave range. She holds a BA in Music from the University of Louisville and has performed with various university groups such as the Collegiate Chorale and the internationally-ranked Cardinal Singers. She has considerable music theatre experience, including extensive work at the St. Genesius Theatre as a founding member of The Drama Studio Resident Company where she now serves as Assistant Director. Grace has also produced and recorded PodCasts for WUOL radio.
---